Excitement!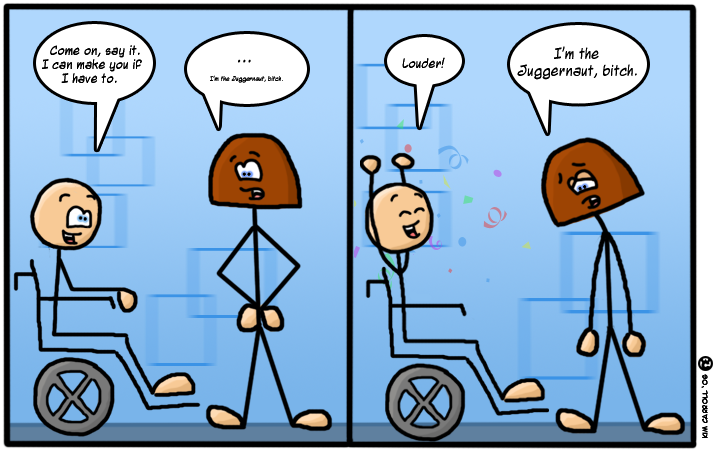 Dedicated to
siso
You can't harm me, are you a fuckin' ass? Do you not know who I am? He must not know who I am. I'm the Juggernaut, bitch, I'm gonna hit you with your own pimp!
Inspired by this video of kickassery.

Xavier: Breaking Spirits since 2006. And then he celebrates. With confetti.

Let me remind you allll once again to enter the Wheelchair Comics Contest before it ends on Tuesday! Voting on Wednesday. Woooo.

Edit: Here is also a post of my Xaviers. I love them all equally, except I love Bluesuit 100 times more than the others. My journal!